Forest Investment Associates is pleased to share this article showcasing land stewardship in North Carolina and celebrating the permanent protection of high conservation value land.
For over 25 years, FIA has managed the Keel Creek watershed to protect the unique biodiversity, and we are confident the property will be in very good hands for generations to come. North Carolina Coastal Land Trust recently announced the purchase of 766 acres of this property in Bertie and Hertford counties, near the Town of Colerain. With three miles along the Chowan River and more than seven miles of Keel Creek, this expansive forest will help store floodwaters and reduce flooding, enhance water quality, and protect habitat for fish and wildlife, according to Coastal Land Trust officials.
Bryan Blankenship, Northern Operations Manager, added, "As a forester with FIA, I consider myself very fortunate to have been able to manage this property for our clients. When the opportunity arose to sell this tract to the North Carolina Coastal Land Trust, I was very pleased and knew this organization would manage it well. At FIA, we believe ourselves to be conservationists as well as foresters. We all knew this property was very special and needed to be conserved for its biodiversity."
Click here to view the Coastal Land Trust press release.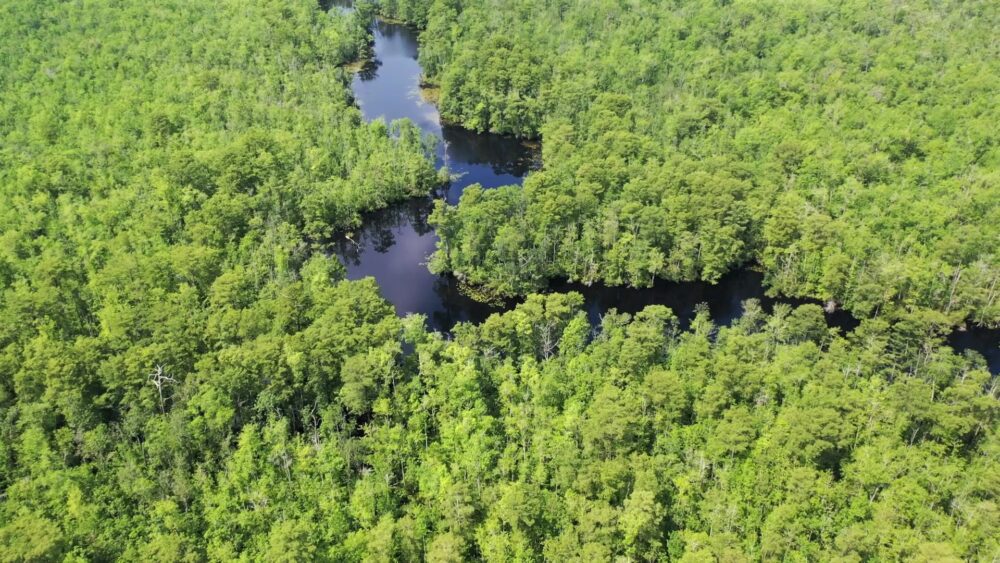 Views of the forested wetlands along the Chowan River