Meet The Team
Our People
FIA employs dedicated and experienced professionals with expert knowledge of timberland investment and management.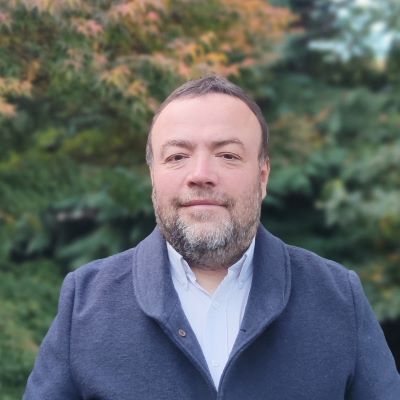 Jorge S. Echeverria
Assistant Director, Operations
Read More
Jorge S. Echeverria
Assistant Director, Operations
Jorge joined FIA in May 2021 after working from 1993 to 2020 at one of the most important forestry companies in Chile. He assumed the role of Corporate Forest Manager of that company from 2013 to 2020, leading management and forestry operations of Chile, Argentina, Brazil, and Venezuela. He was responsible for approximately 1,000,000 acres of forest land in these four countries, giving him extensive knowledge and experience in the forestry sector in Latin America including forest management, operations, marketing, evaluation of new projects and investments, negotiation, and strategic planning. During his career, he has directly participated in important forest asset transactions, for more than USD $700 million. Based in Valdivia, Chile, and part of the FIA team focused on South America, an important growth arm of FIA and providing additional leverage to a well-established platform.
Previous Experience
He began his career in 1988 and oversaw the Vista Alegre Sawmill at the Forestry Experimental Center of the Universidad Austral de Chile in Valdivia until mid-1989. Between 1989 and 1990, he was head of supply for the south zone at INFODEMA's plywood mill in Valdivia. From 1990 to 1993, he was head of Forest Fire Combat at FORVESA, a company owned by CMPC. In 1993, he joined MASISA and worked in areas, such as inventory, forestry, management, fire protection, among others. He became Manager of Corporate Planning and Development from 2005 to 2012, and then was promoted to Corporate Forest Manager of the Company from 2013 to 2020.
 What is your business philosophy?
During my professional career I have been fortunate to work in multiple geographies, countries, companies, forestry businesses and forests around the world. I have always found a common denominator which unites the people and professionals who are linked to this wonderful forestry sector. This common denominator is the value of taking a long-term view, with all that this implies, including caring for nature, nurturing relationships with people and communities and the lasting results of a job well done.
Why did you choose this field /career path?
When I was in high school, as a Boy Scout I had the opportunity to experience and explore beautiful natural landscapes in southern Chile. These trips opened my eyes to the majesty and mystery of lush natural and planted forests and helped me decide to study engineering so I could be close to these landscapes and in contact with nature.  After more than 30 years of creating and managing planted and natural forests, I understand the benefits provided by well-managed forests and their ecosystems as well as the creation of economic wealth for investors and stakeholders.
What is one of the best lessons you've learned during your career?
When I joined MASISA in 1993, I had the opportunity to plant and manage pine forests with my team.  Two decades later, I worked with that same team while harvesting and selling the logs.  It was satisfying to see the impressive results of the forests that were a direct result of our hard work to care for and protect the trees as they grew.  I couldn't stop thinking about the resemblance of caring for my family and raising my children.  I am proud of my family and the forests that I helped to grow.
"Labor Omnia Vincit" ~ The Latin motto stands for "Labour conquers all things." – The motto of Instituto Nacional, founded in 1810.
Education
Forest Engineer
Universidad Austral de Chile, 1987
Master of Business Administration
Universidad Austral de Chile, 2006
Affiliations
College of Forest Engineers in Chile
Member of Board of the Fundación Centro de Bosques Nativos FORECOS – Chile
Expertise
Investment Management Team