Meet The Team
Our People
FIA employs dedicated and experienced professionals with expert knowledge of timberland investment and management.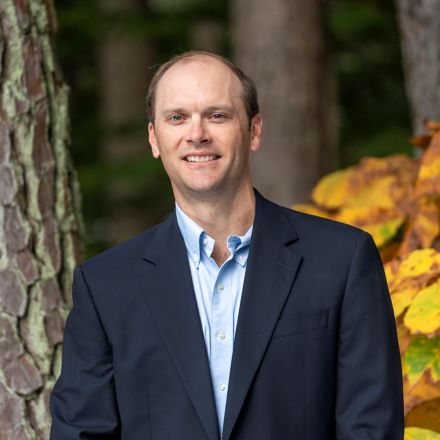 R. Bryan Jones
Director of Business Development
Read More
R. Bryan Jones
Director of Business Development
With more than 15 years of experience in various aspects of the forest industry including timberland management, valuation, real estate transactions and business development, Bryan currently leads many of the firm's business development activities working across North America, Europe and parts of Australasia.  His work includes identifying new timberland investors and designing appropriate platforms, negotiating terms and agreements for various investment vehicles, and implementing marketing plans. Bryan joined FIA in 2008 initially working on timberland acquisitions with a primary focus on the identification and valuation of timberland investment opportunities as well as the coordination of acquisition due diligence across all regions of the U.S. as well as parts of South America, Australasia and Southeast Asia.  Currently he serves as a member of FIA's Risk Management Committee.
Previous Experience
Prior to joining FIA, he worked as both a consulting forester managing several large ownerships in Middle and South Georgia and as a real estate broker selling timberland and recreational tracts in southeast Georgia.
What is your business philosophy?
A business school professor once said a philosophy is a set of core beliefs you can go back to in order to generate new strategies.  In that mindset, my business philosophy centers on the core lessons we learn in basic economics, such as supply-demand, trade-offs and incentives.  The investment world is constantly changing and growing more complicated, but many of these basic tenets still ring true.  With a solid understanding of how each of these concepts will impact your business or investment decisions, you can better evaluate opportunities and adapt your strategies to changing conditions.
Why did you choose this field / career path?
You could say timber has been in my blood from the beginning as several generations of my family have been involved in the forest industry from managing lumber mills to being forestland owners.  Growing up, I always enjoyed being outside, but I did not think seriously about a career in forestry until I started college.  Through everything that has happened in the world since I began my professional career in the early 2000s, forestry has shown its resilience time and time again and demonstrated why people have been investing in the asset class for hundreds of years.  That is why I feel fortunate not only to work in this industry, but to be a forestland owner and investor myself.
What is one of the best lessons you've learned during your career?
A boss once told me if I thought this business was about trees, I was mistaken – it's about people.  Little did I know at the time just how right he was. This statement is true in many areas of life and business, but it is especially true in the investment management business.  Timber is by nature a long-term asset, and it is important to take the time to get to know our investors and to earn their trust as we expect these to be long-term investments.
"Do not let what you cannot do interfere with what you can do." – John Wooden
Education
Bachelor of Science Forest Resources
University of Georgia, 2003
Master of Business Administration
University of Georgia, 2008
Affiliations
Georgia Registered Forester
Association of Consulting Foresters
Practicing Foresters Institute Trust
Board and Executive Committee Member
Treasurer
Society of American Foresters
Forest Landowners Association
Expertise
Client Relations and Business Development Team
Risk Management Committee